Specification
| MOQ | 500pcs. More quantity, more favorable price. |
| --- | --- |
| Material | PET/VMPET/PE or customized. |
| Size | 60Wx175H mm,Accept customized size |
| Production time | |
| Place of Origin | |
| Surface Handling | Gravure printing and Surface Handling |
| Material Structure | |
| Printing | |
| Supply Ability | 100000 Piece/Pieces per Day |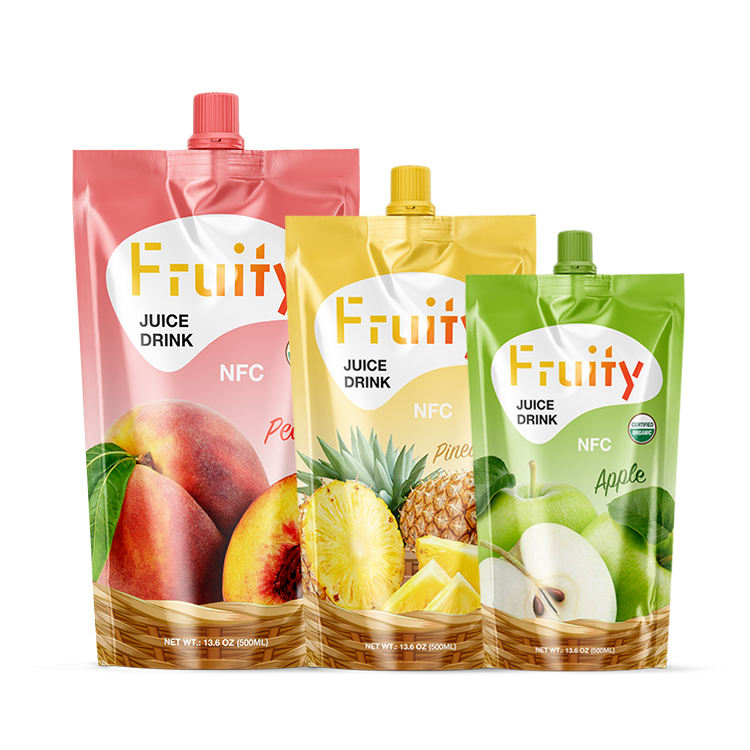 Why Spout Pouch?
Spout pouches provide a hassle-free and user-friendly experience. Simply give the spout a gentle twist to effortlessly open and close the bag.
Spot pouch is eco-friendly and recyclable, reducing your environmental impact and complying with green standards.
Spot pouch is innovative and eye-catching, attracting customers with its unique shape and design.
Spot pouch is versatile and adaptable, suitable for various products, such as liquids, powders, granules, and solids.
Food and beverage
Spout pouches find extensive usage in the food and beverage industry. Various products such as sauces, juices, baby food, wine, and more frequently rely on the convenience offered by spout pouches.
Personal care
Spout pouches are commonly utilized in the personal care industry as well, facilitating the packaging of essential products like shampoo, soap, and lotion.
Homecare
Spout pouches play a crucial role in the homecare sector, providing dependable packaging solutions for various products including detergents, floor cleaners, and a range of other household cleaning essentials.
Chemicals
Spout pouches are ideal for packaging various chemical products such as fertilizers, pesticides, and other hazardous chemicals.
Pharmaceutical
Spout pouches can be used in the pharmaceutical industry for packaging liquid medications, syrups, and other medical supplies.
Pet food
Spout pouches have become increasingly popular in the packaging of pet food, primarily due to their remarkable capability to prolong the freshness of the product while providing utmost convenience for pet owners when it comes to feeding their cherished furry friends.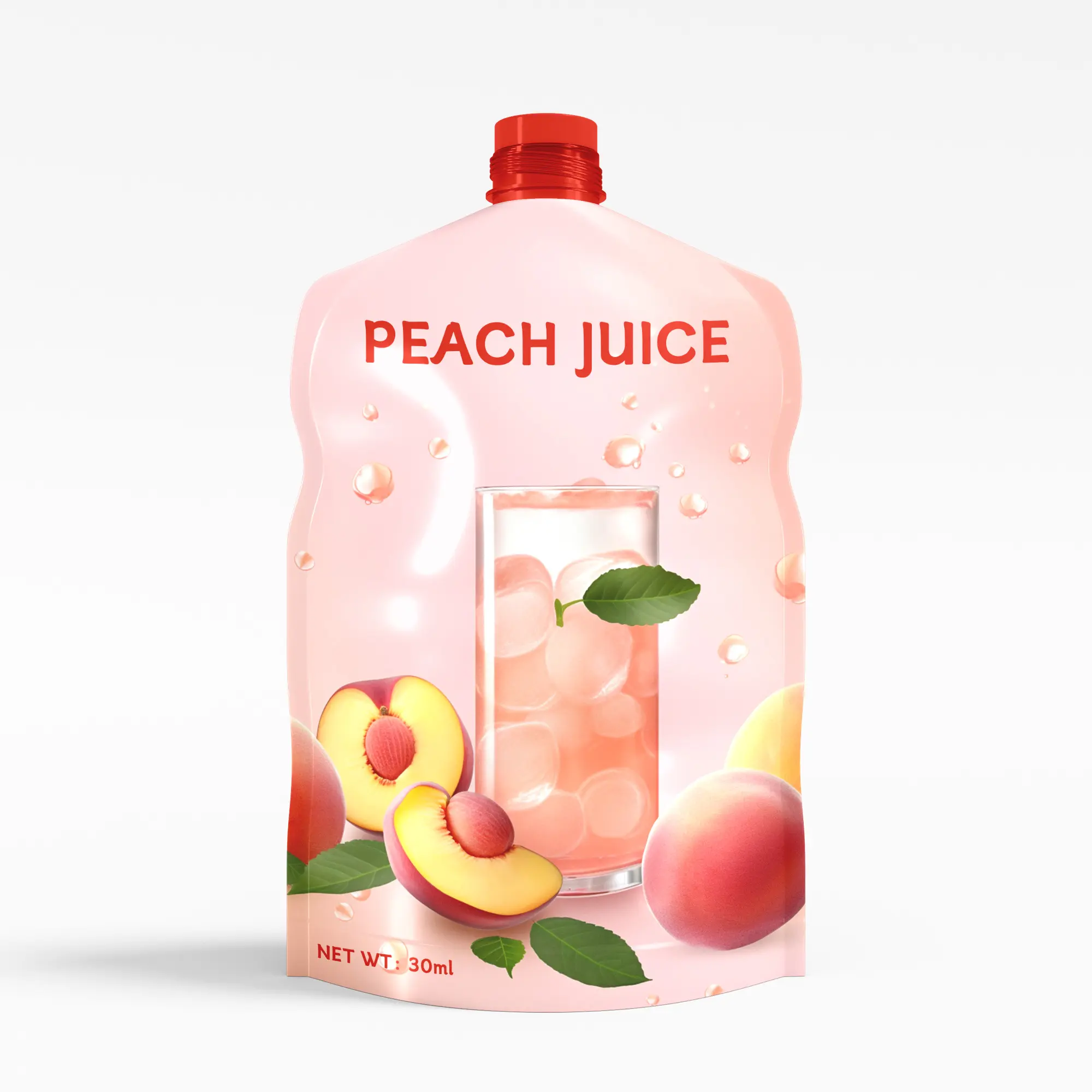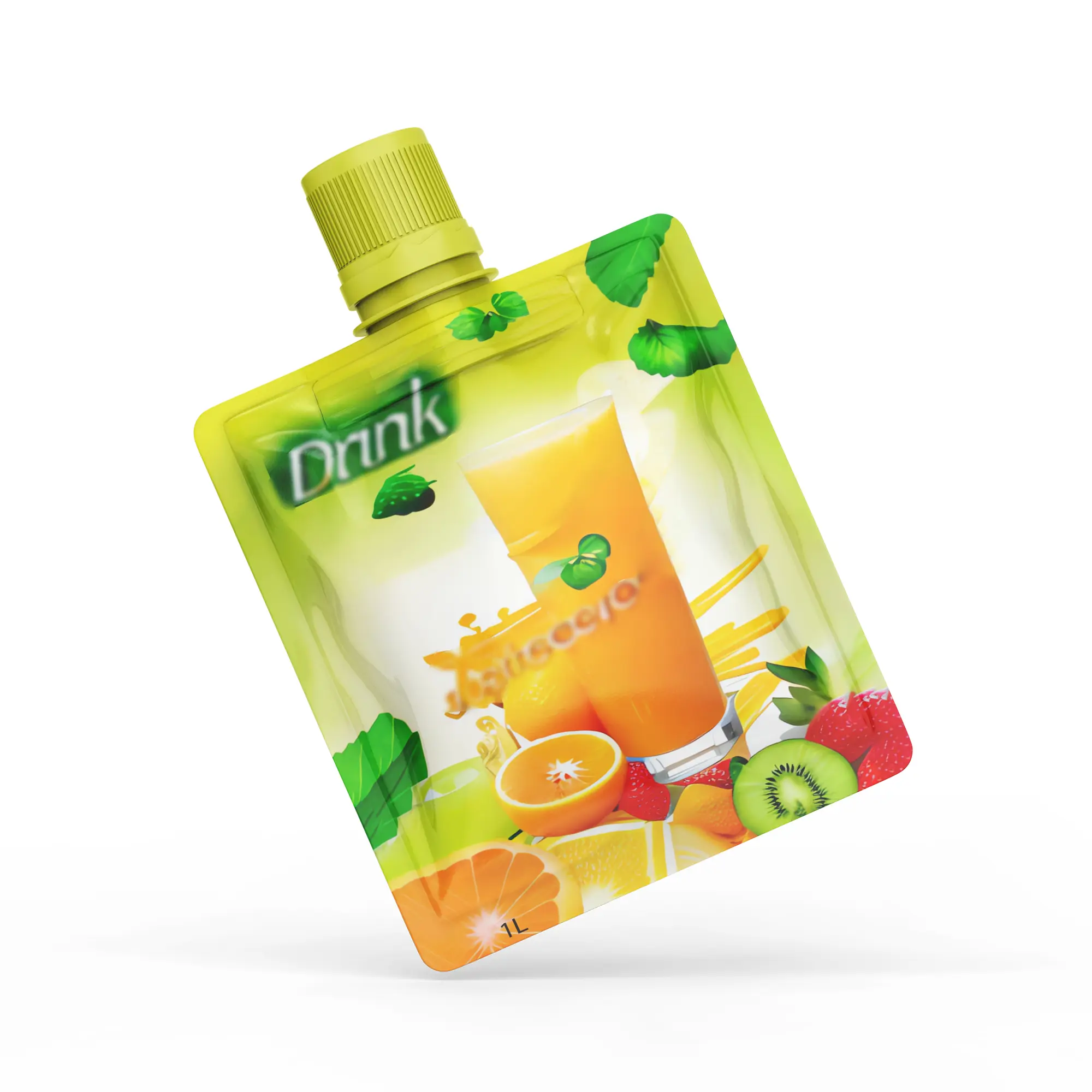 Uses of Spout Pouch
Spout pouch is a type of flexible packaging that consists of a pouch with a spout attached to it. The spout can be used to squeeze, pour, drink or dispense the liquid contents of the pouch. Spout pouch is a convenient and innovative alternative to rigid bottles, cans, jars or cartons for liquid packaging. Spout pouch has many uses in various industries and applications, such as:
Beverage: Spout pouch can preserve the freshness, flavor and quality of the beverages and provide easy consumption and portability. Spout pouch can also be printed with attractive graphics and information to enhance the brand image and customer loyalty.
Food: Spout pouch is suitable for packaging food products such as sauces, soups, purees, dressings, honey, syrup, oil, etc. Spout pouch can protect the food products from oxygen, moisture, light and microbes and extend their shelf life. Spout pouch can also offer convenience and hygiene for dispensing and storing the food products.
Cosmetic: Spout pouch is a great option for packaging cosmetic products such as shampoo, conditioner, lotion, cream, gel, soap, etc. Spout pouch can prevent leakage and contamination of the cosmetic products and provide easy application and usage. Spout pouch can also be customized with different shapes, sizes and colors to match the cosmetic brand identity and appeal.
Pharmaceutical: Spout pouch is a safe and reliable choice for packaging pharmaceutical products such as liquid medicine, syrup, gel, ointment, etc. Spout pouch can provide excellent barrier against light, oxygen and moisture and ensure the potency and efficacy of the pharmaceutical products. Spout pouch can also be designed with child-resistant or tamper-evident features to prevent accidental ingestion or misuse.
Industrial: Spout pouch is a cost-effective and eco-friendly solution for packaging industrial products such as detergent, cleaner, lubricant, fuel, paint, etc. Spout pouch can reduce the material and transportation costs and minimize the environmental impact compared to rigid containers. Spout pouch can also offer precise and controlled dispensing and storage of the industrial products.
Spout pouch is a versatile and functional packaging solution that can be used for various liquid products in different industries and applications. Spout pouch offers many benefits such as cost-effectiveness, convenience, sustainability and quality. If you are looking for a reliable supplier of spout pouches, you can contact us, a leading manufacturer of flexible packaging solutions. We can help you choose the best spout pouch for your product and application, as well as provide you with printing, laminating and spouting services.
Materials used in spout pouches:
Polyethylene (PE): A flexible and durable plastic material with good moisture resistance.
Our Spout Bag Are Eco-Friendly!
At colorfulpackaging, we are passionate about the environment—that's why we offer a range of eco-friendly spout pouch packaging. Our spout pouches are made using an effective production process, which means they consume less energy and resources.
Moreover, our spout packages are designed to be reused after customers have emptied the original product from the pouch. Once the spout pouch is no longer needed, they can be recycled, thus, minimizing unnecessary waste.
Common Spout Pouch Types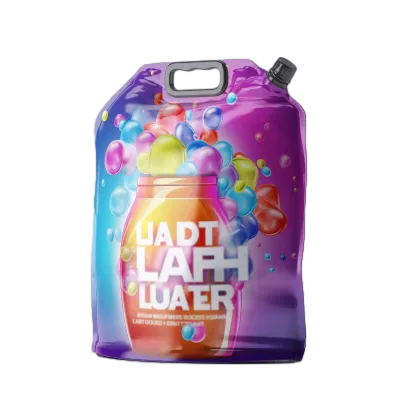 Top Side of Spout Pouch with Hanging Hole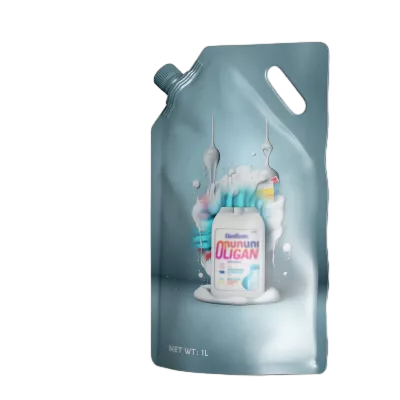 Spout Pouch with Top Side of Hanging Hole