Specification
| MOQ | 500pcs. More quantity, more favorable price. |
| --- | --- |
| Material | PET/VMPET/PE or customized. |
| Size | 60Wx175H mm,Accept customized size |
| Production time | |
| Place of Origin | |
| Surface Handling | Gravure printing and Surface Handling |
| Material Structure | |
| Printing | |
| Supply Ability | 100000 Piece/Pieces per Day |
Child Proof Bags for Safe Packaging and Storage
Protect children and pets from accidentally accessing harmful substances by using our child proof bags. This specially designed packaging solution gives parents, caregivers, and business owners peace of mind knowing that the contents inside are securely stored away from curious hands.
Our child proof bags has a strong and durable construction that can withstand the wear and tear of everyday use. It is made of high-quality materials that are FDA-approved for safe food and medication storage, guaranteeing the safe keeping and freshness of your products.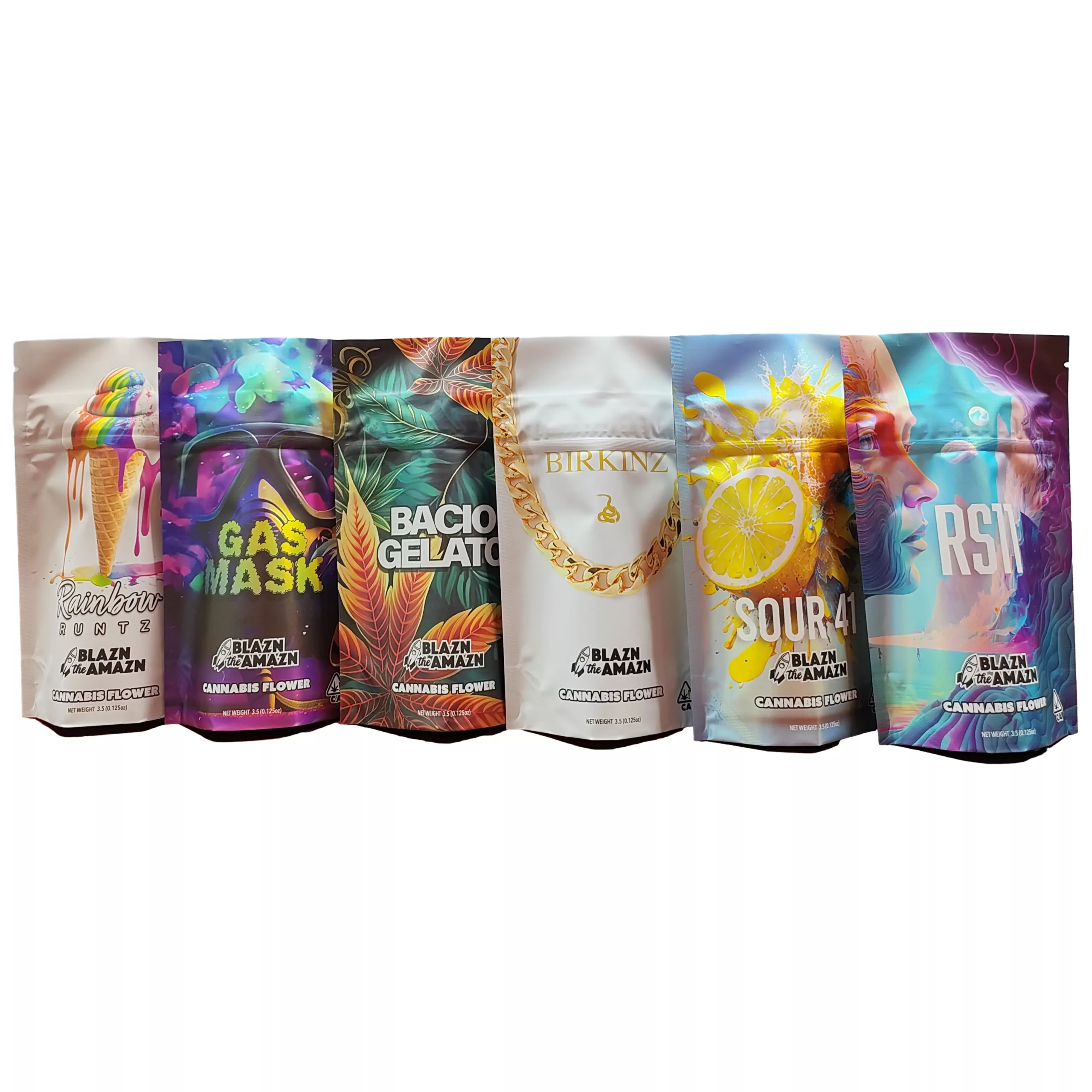 This innovative design provides an added layer of protection against accidental ingestion or exposure to dangerous substances, making it an ideal choice for packaging and storing:
Chemicals, detergents, and cleaning agents

Pharmaceutical and medicinal products

Edibles and other food items

Tobacco, vaping, and cannabis products
Protect children and pets from accidentally accessing harmful substances
The child proof feature of the child proof bags is made possible by a unique locking mechanism that requires a two-step opening process, making it difficult for young children to open. The first step involves pressing the center of the zipper to release the lock, followed by sliding the zipper to open and access the contents.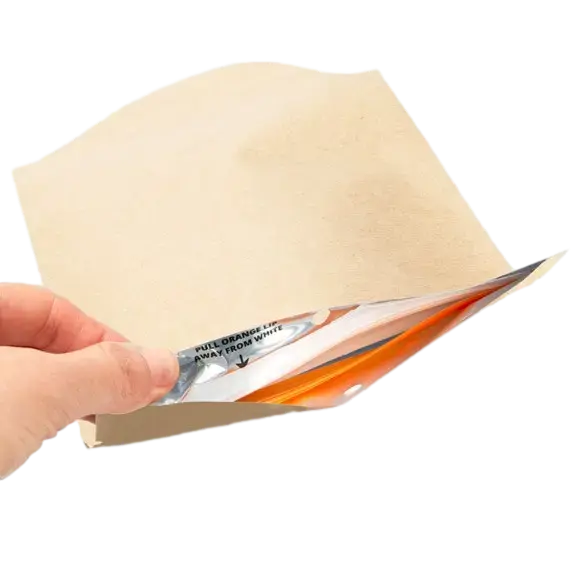 Why Child Proof Bags Are Especially Important
According to a study mentioned in the NPR article, there have been cases of children accidentally ingesting melatonin, a common sleep aid. In some cases, children experienced vomiting, altered breathing or other symptoms. Over a 10-year period, more than 4,000 children were hospitalised and, sadly, two children under the age of 2 died. It's important to note that most of the children hospitalised were teenagers, and some of these cases were thought to be suicide attempts.
List the types of child proof bags
Child proof bags are designed to prevent children from accessing harmful substances or objects. Here are some types of child proof bags mentioned in the search results:
Aerosol bags: These bags are often used to package medicines and medical supplies. They create a vacuum seal on the inside of the bag to prevent accidental ingestion and misuse by children. The vacuum seal helps to draw out the air inside the bag to preserve the medicine.
Anti-choking bags: These bags are designed to prevent children from choking by putting the bag in their mouth or nose. They are vacuum-sealed like vaping bags, but have a small hole that allows children to breathe air without putting the bag in their mouth or nose.
Flexible packaging bags: These bags are commonly used to package liquids, powders and small particulate substances such as pharmaceuticals and hazardous chemicals. They have a double protective function to prevent children from eating or misusing the contents. The bags can be sealed to prevent accidental ingestion and are made from crush resistant materials to withstand extrusion and stretching.
Tamper evident bags: These child-resistant plastic bags are designed to be relatively difficult for children to open. They use special closure technology to ensure that children cannot easily access the contents. These bags are made with materials and construction that provide increased safety and protection.
In addition to the above types of pouches, there are other types of child-resistant packaging, such as
Child-resistant pill bottles with push and twist lids
Child-resistant tins with push and twist or tamper evident lids
Child-resistant jars with push and twist lids
Child-resistant bags with reclosable or zip fasteners
It's important to note that child-resistant packaging must meet specific regulations and testing requirements. The US Consumer Product Safety Commission (CPSC) regulates child-resistant packaging under the Poison Prevention Packaging Act (PPPA). The packaging must make it significantly more difficult for a child under the age of five to open or to obtain a toxic or harmful amount of the substance within a reasonable time. At the same time, it should not be difficult for a normal adult to use properly.
Child-resistant packaging is tested by having children between the ages of three and five try to open the packaging. The packaging must meet certain criteria, such as not being opened by at least 85% of children before and after a demonstration, and being accessible to 90% of older adults.
The most popular material for child proof bags
At colorfulpackaging, we often use mylar material to make child proof bags, and it is also the most popular material for child-resistant bags on the market. And what are the benefits of mylar material in child safety bags?
Safety and compliance: Child proof mylar bags are designed to meet state and federal regulations for child-resistant packaging. They provide a tamper-evident seal to ensure the integrity and safety of the contents.
Durability and resilience: Mylar bags are known for their durability and resilience, making them a preferred choice for packaging cannabis products. They can withstand handling and transportation without the risk of breakage or leakage.
High barrier protection: Child proof mylar bags are made with a high barrier material, such as foil or quad-layer plastic, to provide protection against moisture, oxygen, and light. This helps to preserve the quality and freshness of the contents inside the bag.
Child-resistant closures: Child proof mylar bags often feature special closure mechanisms that require coordination and dexterity to open, making them difficult for children to open. Examples of child-resistant closures include Pinch N Pull or Pinch N Slide closures.
Odor control: Child-resistant mylar bags have properties that help to conceal scents, making them suitable for packaging products with strong odors.
Cost-effective and versatile: Child proof mylar bags are cost-effective compared to other packaging options like glass jars. They are lightweight, easy to handle, and convenient for storage and transportation.
Customization options: Child proof mylar bags can be customized with various designs and sizes to suit different product requirements.
Summary
Overall, child proof mylar bags provide a combination of safety, durability, barrier protection, and convenience, making them a popular choice for packaging various products in industries such as cannabis, pharmaceuticals, and more. If you need child-resistant bags, please contact our professional sales staff.