Specification
| MOQ | 500pcs. More quantity, more favorable price. |
| --- | --- |
| Material | PET/VMPET/PE or customized. |
| Size | 60Wx175H mm,Accept customized size |
| Production time | |
| Place of Origin | |
| Surface Handling | Gravure printing and Surface Handling |
| Material Structure | |
| Printing | |
| Supply Ability | 100000 Piece/Pieces per Day |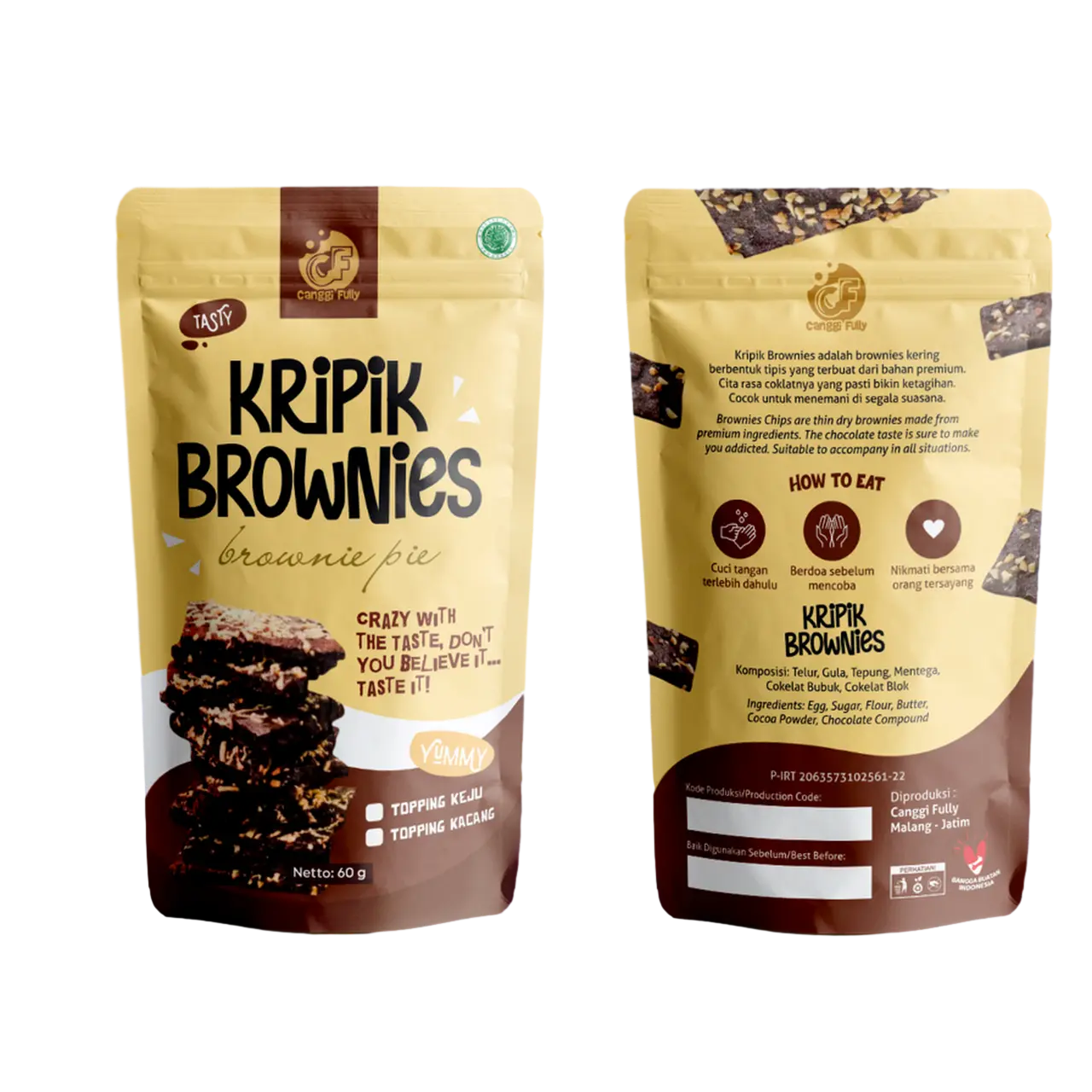 Custom Packaging Will Make Your Snack Products Fly Off the Shelf
It's quite evident that there's a noticeable uptick in the consumption of snack items. People are gravitating towards quick and convenient nourishment options while on the move, desiring packaging that aligns with their busy routines.
Whether you're an emerging player in the snack food market or a well-experienced figure in the field, collaborating with a reliable provider of adaptable packaging solutions is crucial when crafting your personalized snack packaging.
Features Of A Great Snack Package
Within Colorfulpackaging, we produce standing pouches, flat pouches, and rollstock customized for snack labels, regardless of size. Our team of customizable packaging specialists will work with you to design a unique package to meet your needs. Alternatively, you can choose from our pre-designed pouch sizes. Our flexible packaging is suitable for a wide range of products, from chips to trail mix to packaged cookies. It's a safe bet that Colorfulpackaging's flexible packaging will make your product stand out on the shelf. Many features for snack packaging include
Environmentally-Friendly Snack Packaging
Discover our wide range of eco-friendly films, carefully designed to provide superior protection while being environmentally responsible. Whether you prefer recyclable options, post-consumer recyclable alternatives or compostable films, we have the perfect solution to protect your snacks while actively reducing landfill waste.
Take advantage of our state-of-the-art digital printing process, which not only helps the planet, but also saves you money. Our presses are carbon neutral, and our compostable inks further contribute to sustainability. With the added benefit of short and medium runs, brands of all sizes can now easily launch promotions, experiment with limited editions or seasonal flavors, all without the worries or costs associated with outdated packaging. It's worth noting that flexible packaging consistently offers a higher product-to-package ratio than other types of packaging, ensuring that customers receive exceptional value for their money. Learn more about our innovative and eco-friendly packaging solutions.
Our snack bags are designed to be small and compact, which makes them perfect for on-the-go snacking. You can easily pack them in your backpack or purse, making them great for a quick snack.

Our snack bags are pre-portioned, meaning you don't have to worry about overeating or consuming too many calories. They are an excellent way to stay on track with your diet or weight loss goals.

Our snack bags come with a resealable closure, which keeps your snacks fresh and prevents them from spilling or making a mess.
With our snack bags, you can enjoy the perfect portion of your favorite snack, without worrying about overeating or consuming too many calories. Plus, our resealable closure ensures that your snacks stay fresh and prevent spills or messes.
Our snack bags are not only affordable but also offer healthier snack options, such as dried fruit, nuts, and veggie chips. Our goal is to provide you with an easy and healthier snacking option that doesn't sacrifice taste or convenience.
Whether you're at home, work or out on-the-go, our snack bags are the perfect snacking solution. So, what are you waiting for? Purchase a pack of our snack bags and experience the convenience, taste, and affordability today!
Snacks Packaging FAQs:
1. What types of snack packaging do you offer?
– We provide a wide range of snack packaging options, including pouches, rollstock, and bags, suitable for various snack types and sizes.
2. Are your snack packaging materials recyclable?
– Yes, we offer recyclable films that are designed to minimize environmental impact while maintaining the same level of product protection.
3. Do you offer post-consumer recyclable snack packaging?
– Absolutely! We have post-consumer recyclable films available, allowing you to contribute to a circular economy by using materials that can be recycled after use.
4. Are compostable snack packaging options available?
– Yes, we offer compostable films that are designed to break down naturally, providing an eco-friendly alternative for snack packaging.
5. How does your digital printing process benefit the environment?
– Our digital printing process is more environmentally friendly compared to traditional printing methods. It reduces waste, uses compostable inks, and allows for shorter print runs, minimizing resource consumption.
6. Are your printing presses carbon-neutral?
– Yes, our printing presses are carbon-neutral, helping to offset carbon emissions and reduce the overall environmental footprint.
7. Can I run short or medium-sized print runs for promotional purposes?
– Absolutely! Our printing capabilities allow for flexible print runs, enabling brands of all sizes to execute promotions, test limited edition flavors, and explore seasonal variations without the worry or cost of excessive packaging.
8. How does flexible packaging compare to other packaging types?
– Flexible packaging offers a higher product-to-package ratio, meaning that consumers get more value for their money. It maximizes space efficiency while maintaining product freshness and protection.
9. Where can I find more information about your sustainable packaging products?
– For more details about our sustainable snack packaging products, please contact our customer support team. We'll be happy to assist you with any inquiries.