Specification
| MOQ | 500pcs. More quantity, more favorable price. |
| --- | --- |
| Material | PET/VMPET/PE or customized. |
| Size | 60Wx175H mm,Accept customized size |
| Production time | |
| Place of Origin | |
| Surface Handling | Gravure printing and Surface Handling |
| Material Structure | |
| Printing | |
| Supply Ability | 100000 Piece/Pieces per Day |
In the fast-paced world of the coffee industry, where flavor and freshness reign supreme, coffee bags play a crucial role. These seemingly ordinary packaging materials are the unsung heroes that preserve the quality and aroma of our beloved coffee beans. Let's explore the captivating journey and indispensable significance of coffee bags in ensuring a sublime coffee experience.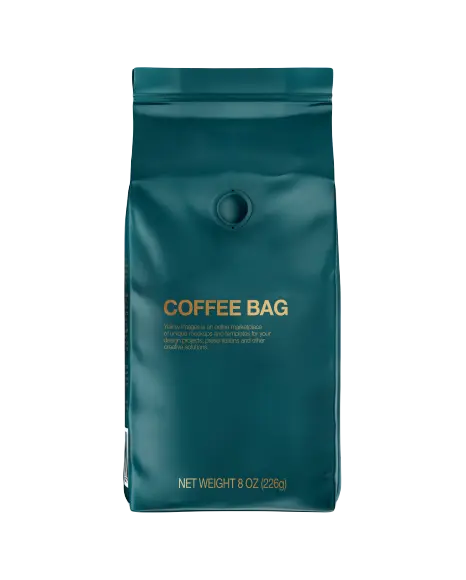 Why you need custom coffee bags?
The freshness and quality of coffee depend a lot on its packaging. Good coffee packaging not only maintains the flavor of the coffee, but also shows the character of your coffee and the style of your brand. So, how to choose the right coffee packaging for you? This article will introduce you to the following four aspects:
Hook: Did you know that the fate of your morning cup of Joe rests in the hands of a humble coffee bag? Beneath their unassuming appearance lies a world of craftsmanship and innovation, working tirelessly to safeguard that delightful burst of flavor with every sip.
Coffee bags are not merely vessels to store beans; they are the guardians of freshness. With their airtight seals, thick layers, and innovative designs, coffee bags act as a fortress against the relentless assault of oxygen, moisture, and light – the archenemies of coffee beans' pristine flavor. These bags form a crucial barrier that protects the beans from external factors and ensures an extended shelf life.
The material of coffee packaging
The material of coffee packaging is a key factor that affects the shelf life and quality of coffee. In general, coffee packaging should have the following functions:
Moisture-proof:
To prevent the coffee from becoming wet and damp, resulting in deterioration or loss of aroma.
Oxygen-proof:
To prevent coffee from coming into contact with air, leading to oxidation or discoloration.
Anti-light:
To prevent the coffee from being exposed to light, leading to a change in flavor or lightening.
Anti-odor:
Prevent the coffee from absorbing the odor of other substances, affecting its own flavor.
One of the key features of coffee bags is the degassing valve. This tiny but mighty innovation allows freshly roasted beans to release carbon dioxide while preventing oxygen from entering the bag. Oxygen, if left uncontrolled, can quickly degrade the quality of coffee, resulting in a stale and lackluster brew. The degassing valve acts as a pressure relief system, maintaining the optimal balance of gases inside the bag and ensuring the preservation of the coffee's intense and aromatic characteristics.
Additionally, coffee bags are designed to shield the beans from damaging light exposure. Sunlight and artificial light sources contain harmful UV rays that can break down delicate coffee compounds, ultimately affecting its taste. Coffee bags often incorporate opaque or UV-resistant materials to provide an impenetrable shield against light, preserving the beans' natural vibrancy and flavor profile.
More Space For Your Message
With custom printed flexible packaging, you can showcase your brand story on every inch of the package, from the full front, back, and side panels of stand up pouches, to the front and back of lay flat pouches or pillow pouches.
Digital printing gives brands the flexibility to create different packages with unique colors, graphics and designs in one run. This way, you can impress your customers with your seasonal flavors and product launches, while enjoying low minimum orders, fast delivery and reduced investment risk. First impressions matter.
Don't waste your time and energy on sticking labels on bags by hand. With digital printing, you can deliver products that look stunning and uniform every time.
Protective Measures For Your Coffee Beans Packaging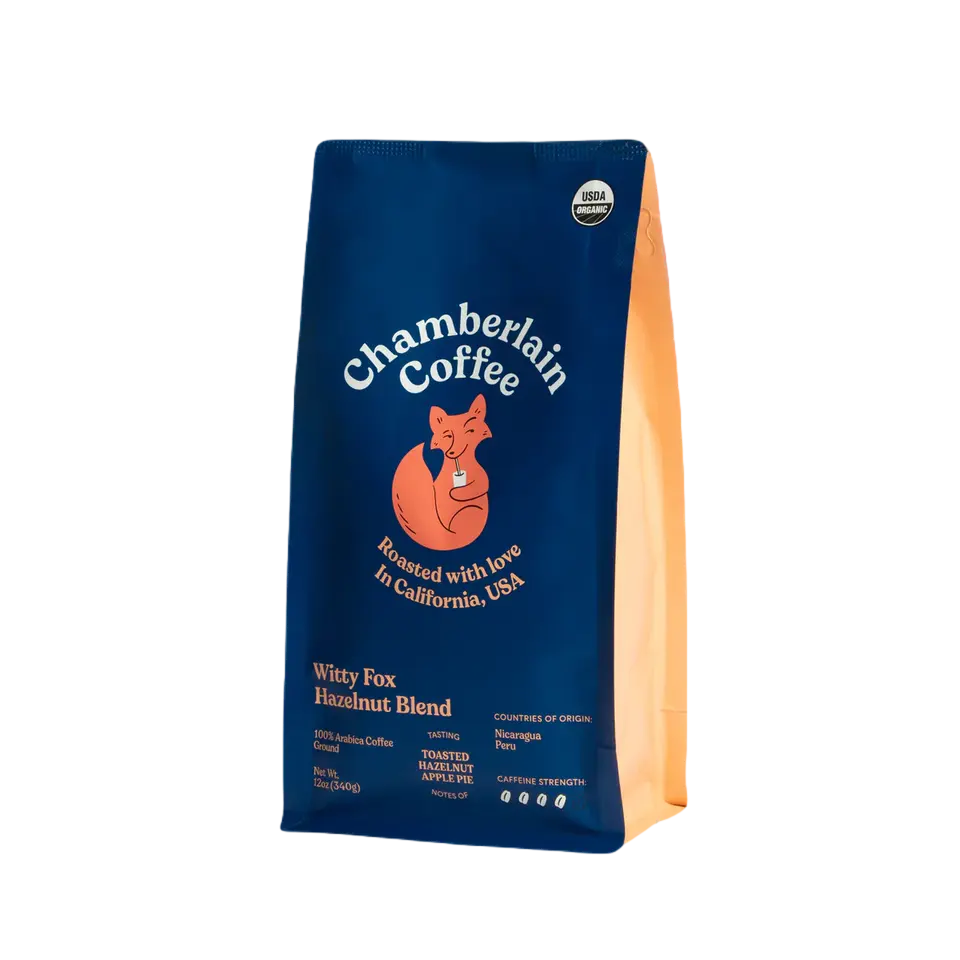 To preserve the freshness of your roasted coffee, you need to protect it from oxygen. A degassing valve on your coffee packages lets the carbon dioxide that the coffee releases after roasting escape, without letting any oxygen in. This extends the shelf life and maintains the quality of your coffee.
You can also keep your coffee grounds fresh and safe with resealable zippers. They are better than tin ties or other ways of closing the package, because they prevent air and moisture from getting in, and keep the aroma inside. They also prevent any spills or leaks from the package.
Take Advantage Of Our Full Product Portfolio
We have different types of bags and rollstock for your coffee packaging needs. Whether you need side gusset bags or stand up pouches for whole bean and ground coffee, or rollstock for smaller packs, we have them in standard or custom sizes.

The diverse range of coffee flavors and origins demands specialized coffee bags. Different coffee bag types, such as vacuum-sealed bags, foil-lined bags, and resealable bags, cater to the unique needs of each coffee variety. These specialized bags maintain the optimal conditions required to preserve the beans' distinct flavors, ensuring that every cup brewed is a true reflection of its origin.
6 reasons to choose our coffee bags
1

Convenience – Coffee bags are easy to store and use. They are lightweight, taking up less space in your pantry or kitchen cupboard.

2

Freshness – Coffee bags are designed to keep coffee fresh for longer. Our bags are certified airtight, keeping your coffee products safe from air, moisture and light, which are the main causes of coffee spoilage.

3

Portability – Coffee bags are portable and convenient, making them ideal for travel or camping. You can easily pack coffee bags with your other gear without worrying about them breaking or spilling.

4

Environmental Impact – Our coffee bags are made from environmentally friendly materials, such as paper or biodegradable plastic, which are easier to recycle.

5

Customization – Coffee bags allow for customization, such as printing or labeling with brand information, roast type, or brewing instructions.

6

Freshness Indicator – Some coffee bag options come with built-in freshness indicators to let you know when the coffee is at its best or when it's time to replace the beans.
Next time you enjoy a freshly brewed cup of coffee, take a moment to appreciate the unsung heroes of freshness – the coffee bags. From protecting against the elements to preserving the beans' unique qualities, these simple yet indispensable packaging materials enable us to experience the tantalizing flavors and aromas that make coffee a daily joy.
Remember, the journey of coffee doesn't end with roasting; it continues within the confines of a coffee bag, ensuring that every sip transports you to a world of rich and captivating flavors.
Coffee

Packaging Bag FAQs
Q: What are coffee bags?
A: Coffee bags are bags that are used to store and package coffee beans or grounds. They are used to prevent the coffee from being affected by moisture, oxygen, light and other factors the freshness and flavor of the coffee. Coffee bags come in various sizes, shapes, materials, and features, depending on the type and quality of the coffee.
Q: Why should I use custom coffee bags for my brand?
A: Custom coffee bags are coffee bags that are customized according to your specific needs and preferences. You can customize the packaging with logos, names, slogans, colors, graphics and everything else.
Custom coffee bags can help you enhance your brand recognition and visibility, communicate your brand values and story, showcase your product quality and features, and offer convenience and functionality to your customers.
Q: What are the best materials for custom coffee bags?
A: The best materials for custom coffee bags depend on your product and customer needs. Some of the common materials are:
Kraft paper: A natural and biodegradable material that has a rustic and organic look. It is suitable for eco-friendly and artisanal coffee brands.
Plastic: A durable and flexible material that has a high barrier against moisture and oxygen. It is suitable for mass-produced and long-lasting coffee brands.
Aluminum foil: A shiny and metallic material that has a high barrier against light and heat. It is suitable for premium and specialty coffee brands.
Q: What are the best features for custom coffee bags?
A: The best features for custom coffee bags depend on your product and customer needs. Some of the common features are:
Zipper: A closure that allows the customers to open and reseal the bag easily and securely.
Valve: A device that allows the gas emitted by freshly roasted coffee to escape from the bag without letting air in. It helps to preserve the freshness and flavor of the coffee.
Label: A sticker or tag that provides additional information about the product, such as roast level, flavor profile, origin, processing method, certification, and expiration date.
Q: How to open coffee bag?
To open a coffee bag, you need to identify the type of coffee bag you have as different types of bags may require different methods to open. The three common types of coffee bags are zip-top, tin-tie, and valve bags.