Specification
| MOQ | 500pcs. More quantity, more favorable price. |
| --- | --- |
| Material | PET/VMPET/PE or customized. |
| Size | 60Wx175H mm,Accept customized size |
| Production time | |
| Place of Origin | |
| Surface Handling | Gravure printing and Surface Handling |
| Material Structure | |
| Printing | |
| Supply Ability | 100000 Piece/Pieces per Day |
Our Biodegradable Tea Bags
Introducing our exquisite tea packaging bags:
Crafted from the highest quality materials, our packaging bags are designed to maintain the natural flavors and fragrance of your tea, ensuring a satisfying and indulgent tea-drinking experience every time.
Featuring a unique and eye-catching design, our biodegradable tea packaging bags are sure to capture the attention of consumers and stand out on store shelves. The durable and flexible material also ensures ease of use, making them the ideal option for your biodegradable tea packaging needs.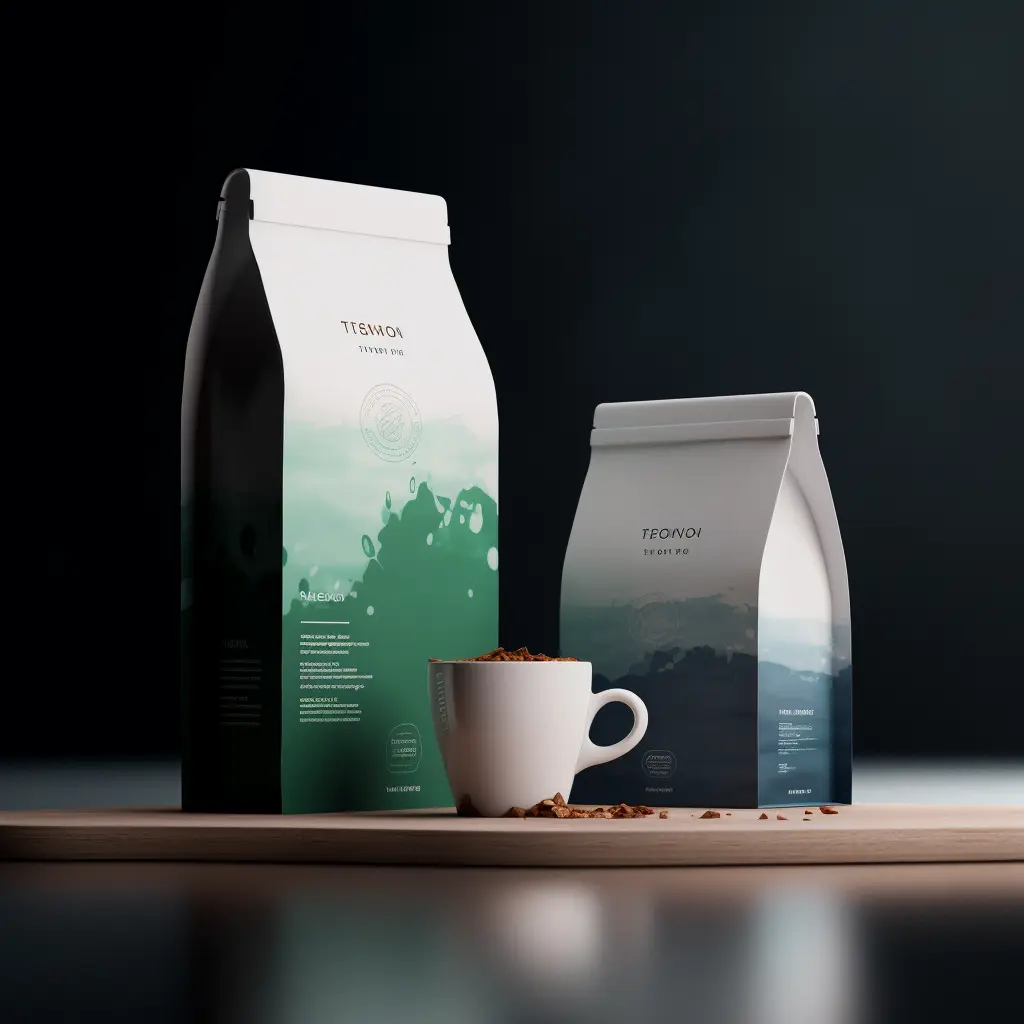 This innovative design provides an added layer of protection against accidental ingestion or exposure to dangerous substances, making it an ideal choice for packaging and storing of tea:
Freshness: Our biodegradable tea packaging bags are designed to preserve the freshness and aroma of tea leaves.

Convenience: Our biodegradable tea packaging bags are easy to use and store. They come with features like resealable zip locks that allow customers to open and close the bag multiple times without compromising the quality of the tea inside.

Cost-effective: Our biodegradable tea packaging bags are a cost-effective packaging option as they are lighter in weight, easy to transport, and require less storage space. They can also be produced in large quantities to reduce costs.
Custom biodegradable tea packaging
Colorfulpackaging helps contributors, wholesalers, distributors, and brand owners to develop their flexible packaging & to sponsor their brand through our best quality manufacturing services. You are very close to getting custom tea packaging bags in bulk.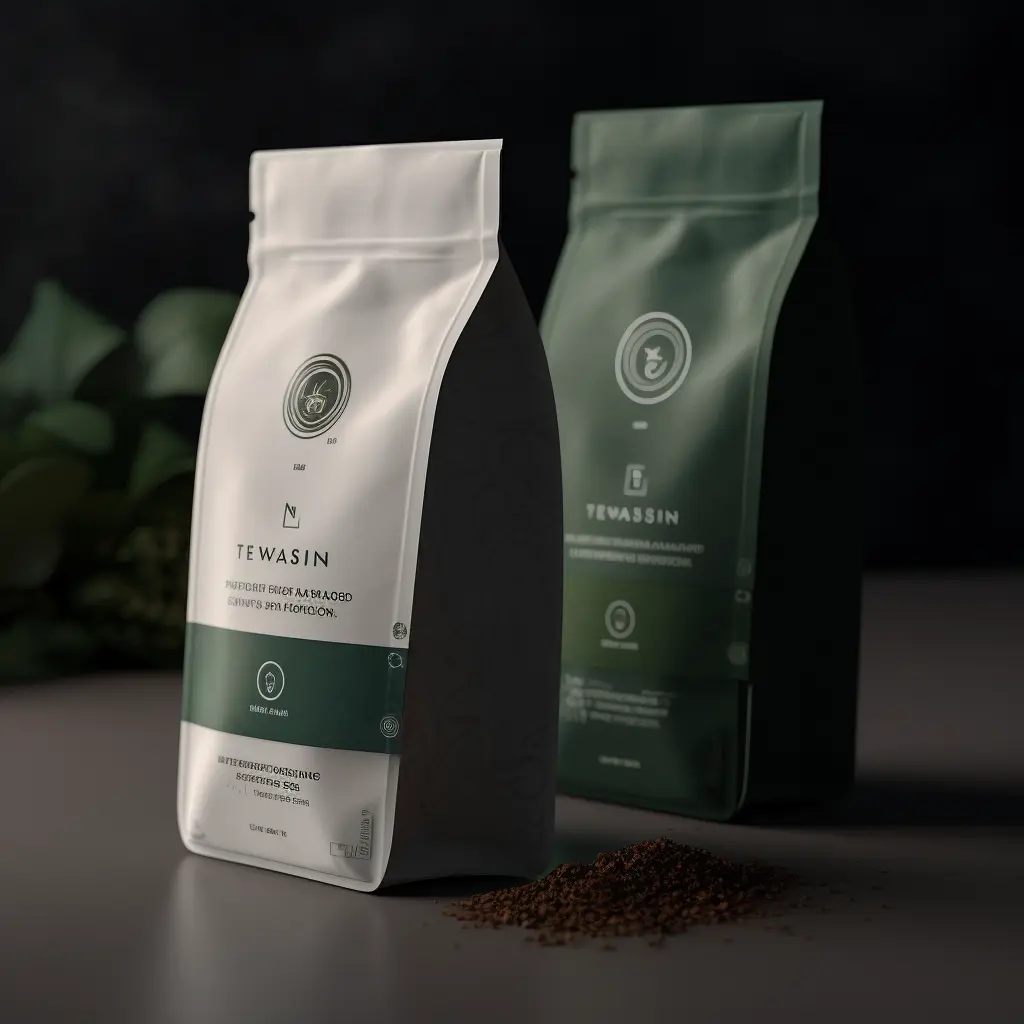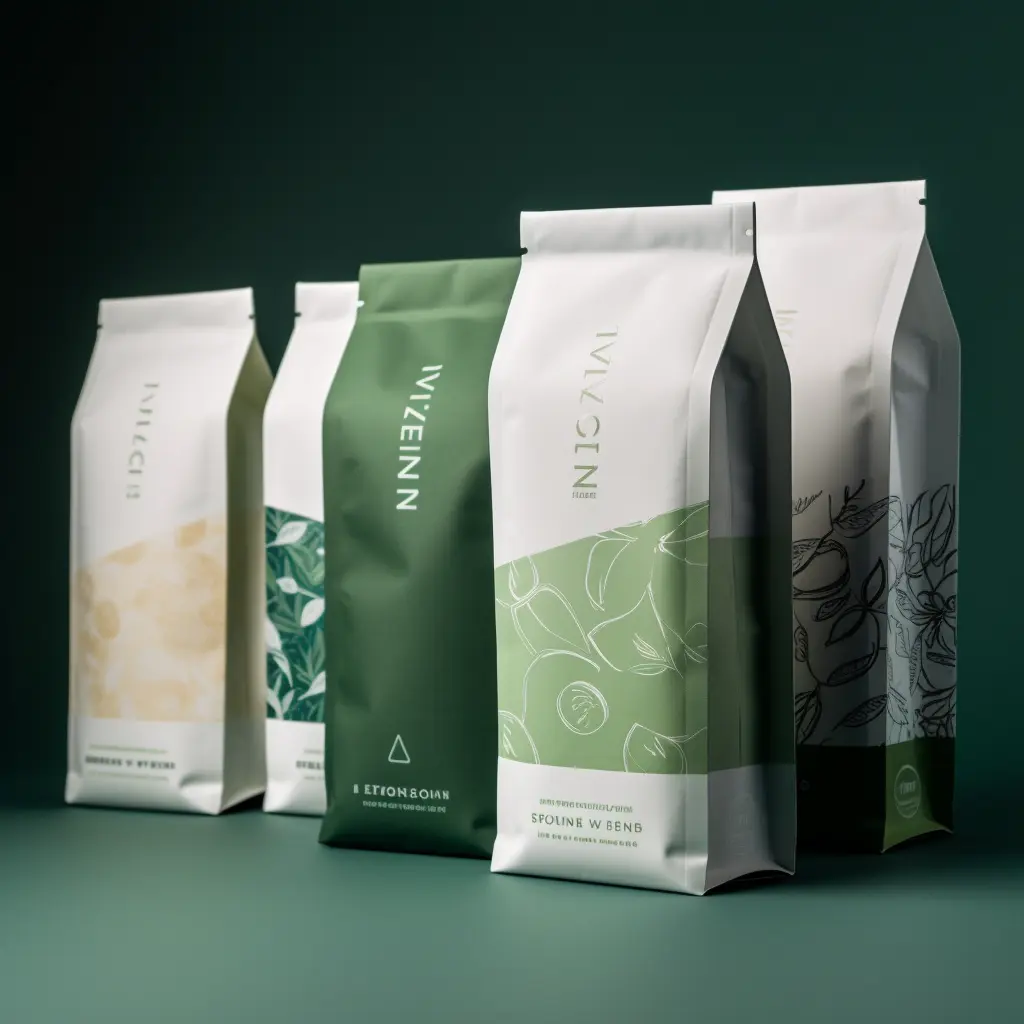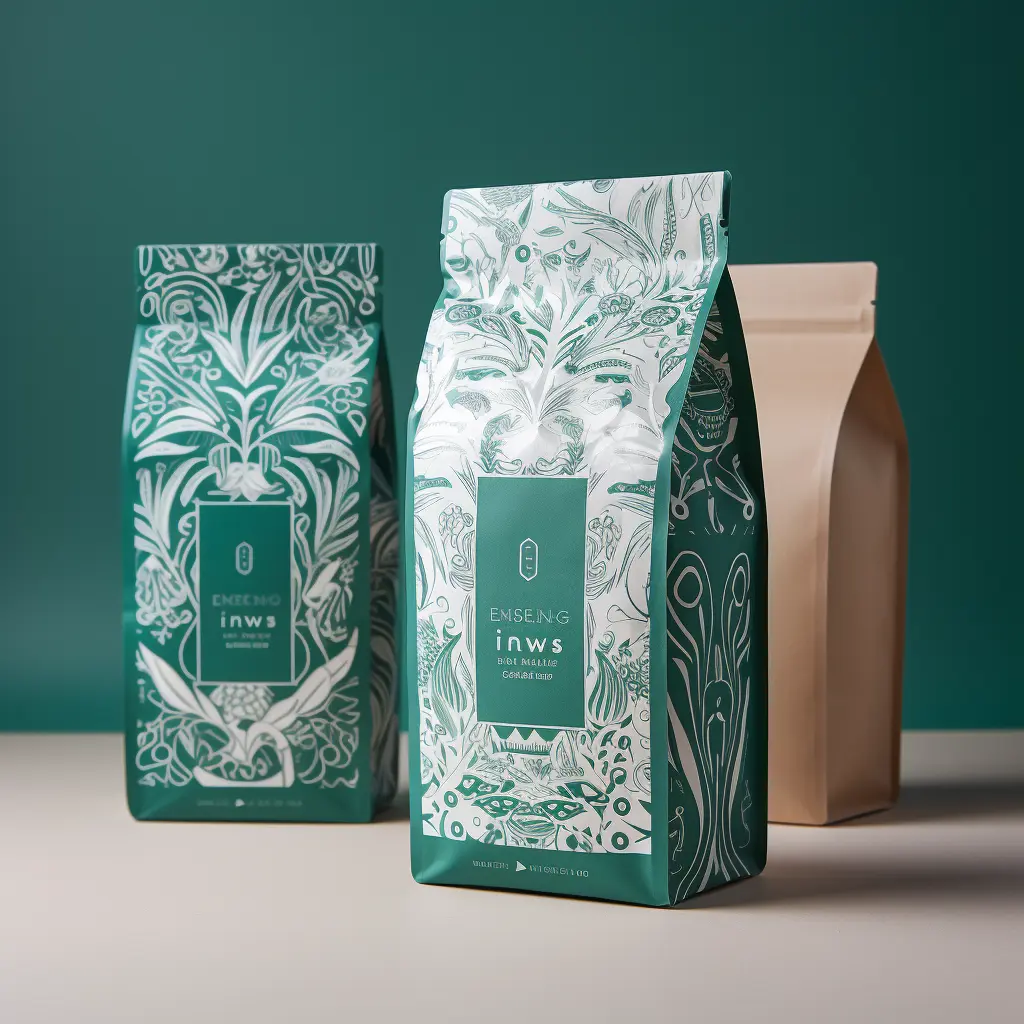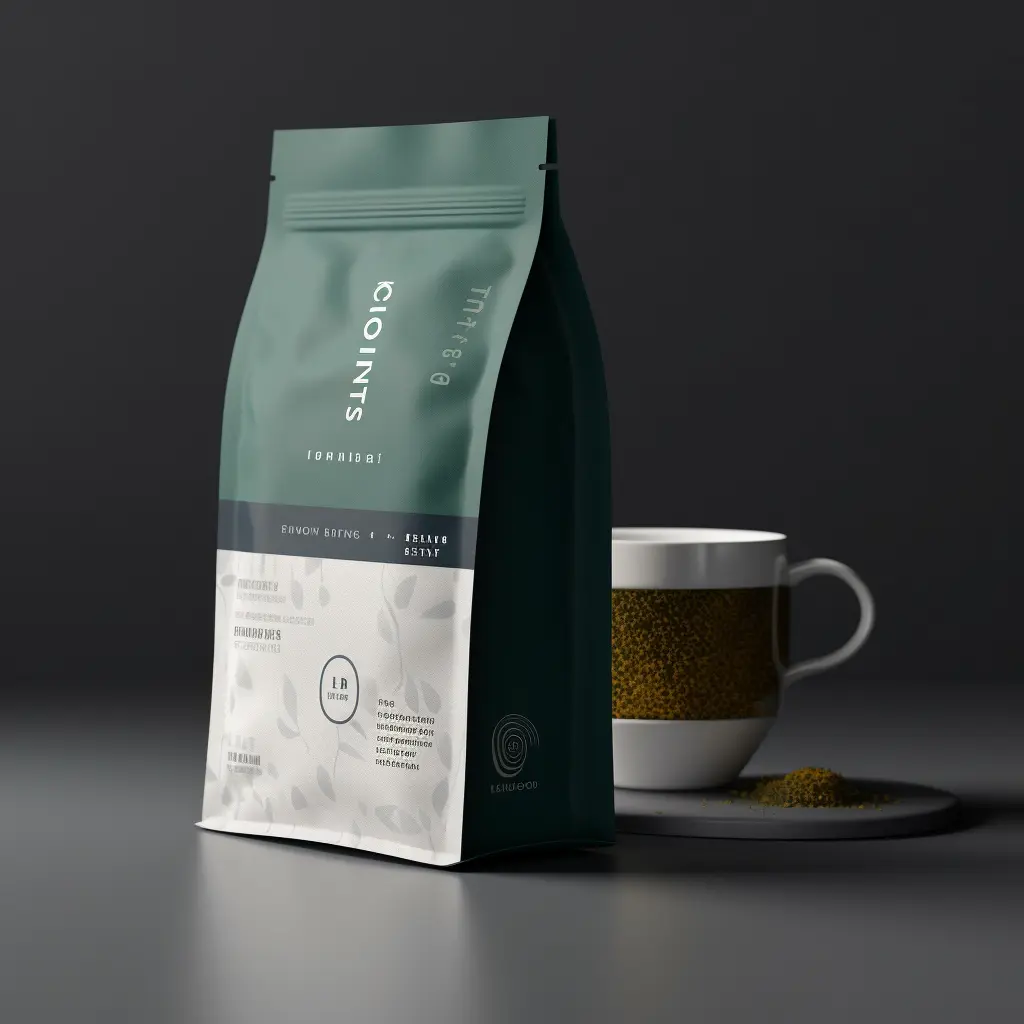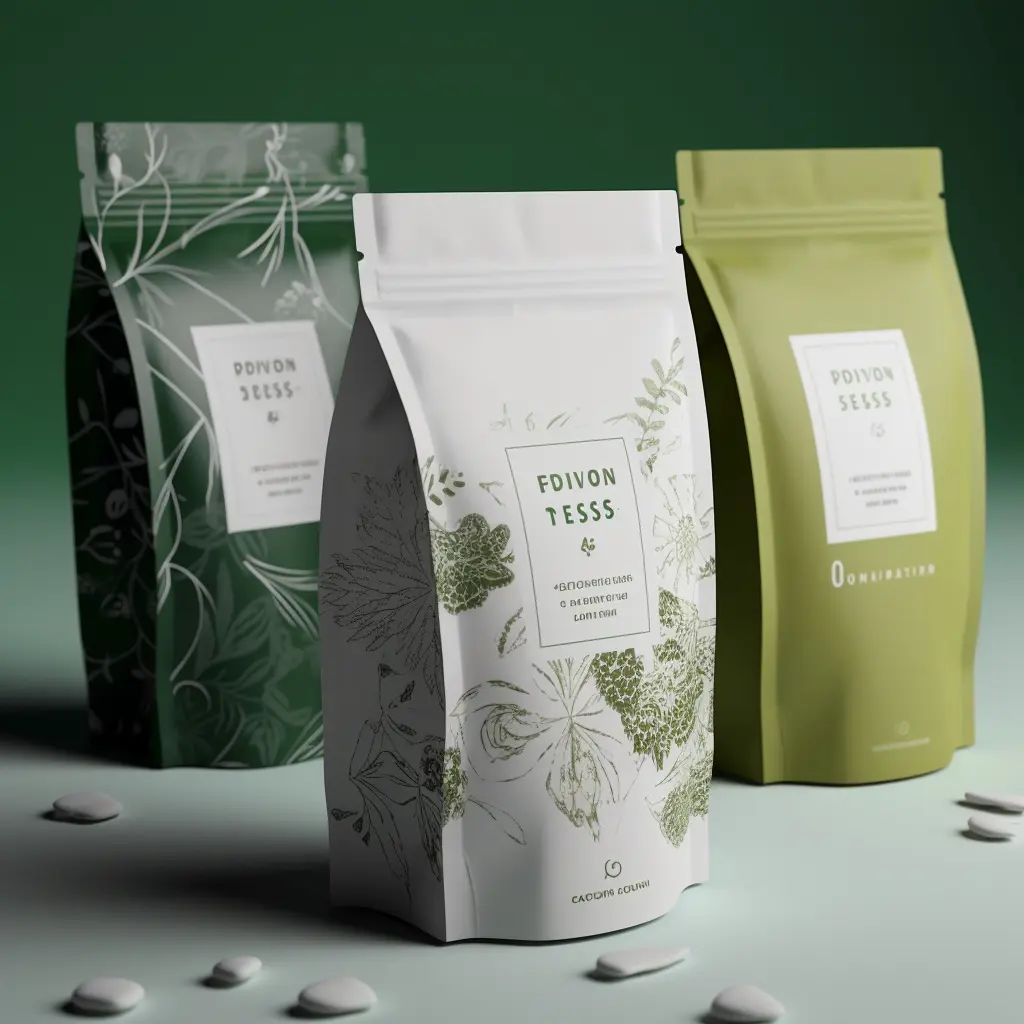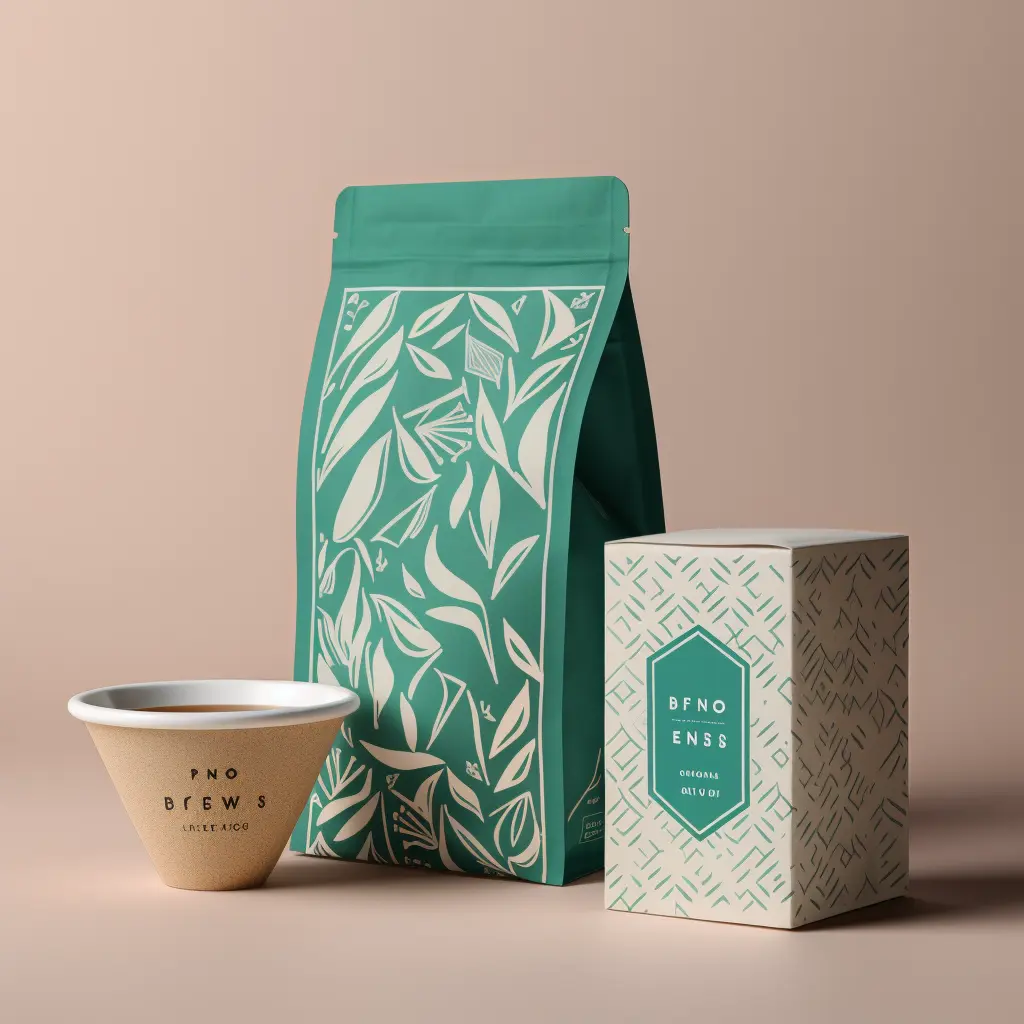 LOOKING FOR A NEW SUPPLIER?
Customer Service Who Really Cares: We're here for you! When you call us, we'll answer the phone (not voicemail). If there's ever an issue, we'll bend over backwards to fix it ASAP.
The Highest Quality Pouches (Seriously): there's never a reason to worry about the quality of a Colorfulpackaging stand up pouch. Whether you need food packaging, coffee packaging or more, we are fanatical about quality, and pay extreme attention to detail.
Check out our blog for more information!
Tea bag faq:
Q1: What is a tea bag made of?
A: Tea bags are usually made from natural fiber obtained from plants. Most standard tea bags are made from abaca hemp a species of banana plant, or from cellulose fibers, both of these materials are 100% biodegradable.
Q2: How long should I steep my tea bag?
A: Depending on the type of tea, you should steep your tea bag between 1 to 5 minutes. Herbal and black teas require longer steeping times of about 5 minutes, while Green and white teas steep faster in just 1 to 3 minutes.
Q3: Can I reuse my tea bag?
A: Yes, you can reuse your tea bag. However, note that each subsequent use may result in a weaker tea because some of the tea leaves' oils that are responsible for the tea's flavor get exhausted after the first brew.
Q4: How should I store my tea bags?
A: Teas should be stored in a cool, dry, dark place to keep them fresh. Additionally, it should be kept in an airtight container to protect it from moisture, strong odors, and air.
Q5: Can I compost tea bags?
A: Most tea bags are fully compostable, but some may contain a small amount of plastic. If you want to compost your tea bags, it would be best to seek brands that confirm their tea bags are completely biodegradable and contain no plastic.
Q6: Do tea bags expire?
A: While tea bags do not technically expire, they do lose freshness over time. If stored properly, most teas can last up to 2 years.
Q7: Why does tea from a tea bag taste different from loose leaf tea?
A: The main factor affecting the taste is the quality of tea leaves used. Tea bags often contain lower quality tea or tea dust which can give a harsher, less flavorful brew than loose leaf tea.
Q8: Can you reuse tea bags?
Of course, our bags have a resealable zipper for reusable use