Coffee bag is easy to use and convenient. You don't need any special equipment or skills to brew a delicious cup of coffee with it. It contains freshly roasted and ground coffee beans that are sealed in a biodegradable filter paper. You can enjoy the rich aroma and taste of your coffee without any stale or bitter aftertaste.
Why Our Coffee Bag Valve Makes a Difference?
Our coffee bag valve is a one-way valve that allows the carbon dioxide gas that is released by the roasted coffee beans to escape from the bag, while preventing oxygen and moisture from entering the bag. This way, our coffee beans can stay fresh and aromatic for longer, without getting stale or moldy.
Our coffee bag valve also helps to maintain the optimal pressure inside the bag, which prevents the bag from bursting or leaking. This ensures that our coffee beans are protected from damage and contamination during transportation and storage.
Store your coffee in our coffee pod with air valve to keep it longer. Choosing the best coffee bag among the vast number of bag manufacturers in the UAE can be tiresome as there are so many options. So, here we have collected the top 10 companies names selling stand up bags in UAE to make it easier for you:

The Coffee Bag Company is an online store that delivers top-notch products and excellent customer service to roasters who can order from their own roasteries. Their service is driven by their love for coffee and their extensive expertise in both coffee and supply chain. They strive to supply coffee bags in South Africa that are ready to use, so that roasters can concentrate on the flavor of the bean.
Since 2010, Colorful Packaging is the top custom flexible packaging bags and pouches supplier and manufacturer in China. Colorful Packaging is a global technology-driven custom flexible packaging company committed to our mission of helping brands of all sizes grow with the highest quality standup pouches, lay flat pouches, rollstock, and connected packaging solutions. We strive to be accretive and philanthropic in the communities we serve, while remaining ever vigilant in our role as stewards of our environment.

The Bag Broker is a leading packaging supplier that provides a wide range of packaging worldwide. They operate and partner with offices in Australia, Europe, UK, Taiwan and UAE. They can produce fully customized coffee bag with different finishes, colors and print styles based on your specification. They also keep a full selection of stock coffee bag in their regional warehouses, ready to ship anywhere in the world.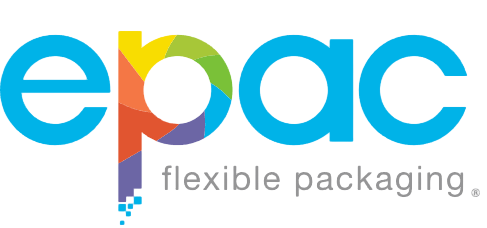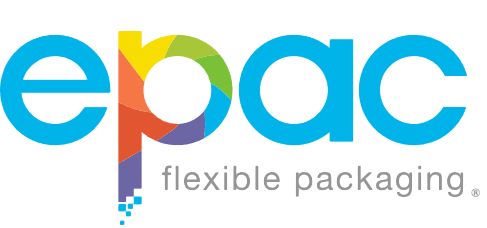 ePac is a company that makes flexible packaging bags for various products and markets. Since its establishment in 2016, it has quickly become a global leader in the packaging industry with its strategy of setting up local factories around the world. They have a comprehensive packaging bag community where you can find solutions to all your packaging bag problems.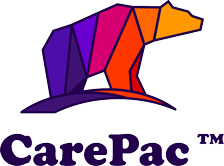 CarePac is a family owned and operated company based in Southern California, CarePac specializes in flexible barrier packaging such as bags and pouches. CarePac offers more expertise, better product selection and higher quality service than their competitors.


MTPak Coffee is a company that produces specialty coffee bags with a focus on sustainability and innovation. They design and manufacture coffee bags that are made of materials that can be recycled or decomposed, reducing the environmental impact of coffee packaging. Their coffee bags also offer features such as degassing valves, resealable zippers, and custom printing to enhance the quality and appeal of their products.

Papermart is a company that has been making coffee bags since 1921, with a century of experience and expertise. Their products are known for their high quality and affordability, giving their customers a great value for their money. Whether you need paper, foil, or kraft coffee bags, Papermart has a variety of options to suit your needs and budget.


Fresh Cup is a storytelling and education hub for the coffee and tea industries. They empower coffee and tea professionals with the skills, insights, and inspiration needed to create a more sustainable and prosperous industry for all.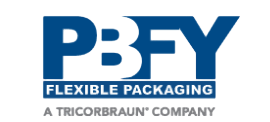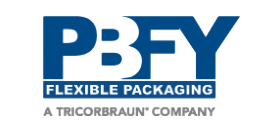 PBFY Flexible Packaging is a company that specializes in creating custom coffee bags for your brand and product. They also offer a range of ready-made coffee bags in different sizes, colors, and styles that you can order and receive in a short time. Whether you want to design your own coffee bags or choose from their stock options, PBFY Flexible Packaging can help you with your packaging needs.


With more than ten years of experience, Tedpack is a professional coffee bag manufacturer in China that can cater to any customer group, large or small. They can customize any coffee bag based on the specific needs of customers.
Try our coffee bag today and discover how easy and enjoyable it is to brew the perfect cup of coffee with our coffee bag. You'll never go back to your old way of making coffee again.